---
Commercial Lending, Portfolio Analysis & Risk Management Systems
100% Cloud-based Software Solutions
In today's commercial lending world, risk management decisions must be smarter, more efficient and compliant without question. Enter CLOUDecision - the new way community banks and credit unions get compliant and the clarity they need for risk assessment.

CLOUDecision is incredibly affordable and agile. Our pay-as-you-need model means all this software is available on-demand. Ever-rising licensing and maintenance fees? Not with CLOUDecison. There's never any hardware or software to buy. This is flexible, innovative commercial lending software that is fully supported and completely secure.
We Make Compliant Affordable.
CLOUDecision helps credit unions and community banks get compliant, improve financial performance, and save money. Our on-demand software provides fiscal analysis from any device anywhere, and your board and regulatory requirements will be presented with the utmost clarity. Designed by banking industry professionals to deliver superior operational and cost efficiencies to banks and credit unions, CLOUDecision's web-based financial analysis software represents an alternative to legacy hardware and software packages that are cumbersome to implement and expensive to purchase and maintain.
CLOUDecision helps banks transform their financial analysis and reporting systems and save tens of thousands of dollars. Our secure, on-demand, pay-as-you-go web platform is the solution to the burden of expensive legacy systems. Factor in our pay-as-you-need pricing and CLOUDecision is the right decision.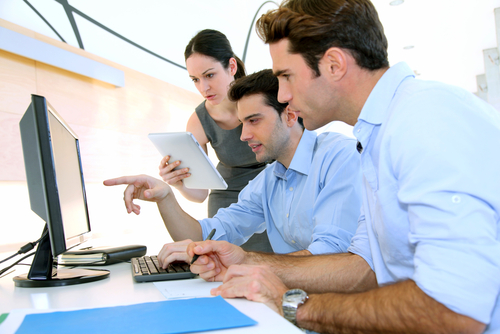 Our Mission
We are on a mission to continually develop financial analysis technology that helps our customers get compliant and make clear decisions.
Brand Promise
We promise to help you drive your business forward with our technology, customer support and on-going dedication to future industry needs.
---
Game-Changing Software
The full line of CLOUDecision cloud-based solutions gives you the freedom to move beyond expensive, static software that has you doing business like it's 1999.
User Centric
Not user-involved.
Cost Efficient
Pay-as-you-go platform.
---
More functionality
Superior financial analysis and reporting systems.
Cloud-based
Conveniently accessible and secure.
Why is this so inexpensive? What's the catch?
CLOUDecision empowers community banks and credit unions to use software based on 21st Century technology with rich features and functionalities to put them on equal footing with the bigger financial institutions.

Architecture as infrastructure creates efficiency and enables users to use what they need and buy as they grow. This allows community banks and credit unions to purchase software directly without the hassle of any middle man. In a nutshell, "What salesforce is to CRM, CLOUDecision is to financial institutions" -- performance, security, privacy, availability, reliability and accessibility without any overhead.
How do we know the data is secured?
Your information is protected twice from the moment that you access our site using both server authentication and data encryption. All data is stored and encrypted on SOC 1, Type II Compliant servers.

These servers have been vetted by the American Institute of Certified Public Accountants (AICPA) and have been certified to control and safeguard all hosted data. We will be happy to provide you with a copy of the certification for the state and/or federal regulators. In addition, we will provide a copy of the security document along with disaster recovery and business continuity plans.

In addition to bio-metric physical security, access to the servers is limited to certain IP addresses. Certain customer information is encrypted in the database. All access to the CLOUDecision servers is allowed only over an SSL encrypted HTTPS connection.  This access mode is enforced by the server and any access to the server using the unsecured HTTP connection will be redirected to the secure HTTPS connection. Access to the system requires a username/password combination that is encrypted and only known to the user. Access logs are created by the system which include login time, logout time and IP addresses of the user's system.
How do you stack up against competitors?
CLOUDecision provides an array of great products with rich features and functionalities at an affordable price. While we provide 21st century technology enablement, we are also devoted to our customer's satisfaction and success.

Sign up for a free trial or demo and see for yourself!
Read some reviews from our happy customers.
As a customer of CLOUDecision for the past 5 years, I would recommend their product as it provides Surveillance tools that will ensure better portfolio management contributing to a stable economy.
CLOUDecision will customize for your exact needs , keep your cost down and keep your regulators happy. Phenomenal to work with!
CLOUDecision products have met our needs-specifically custom board report and stress testing.The product support team is very knowledgeable and responds quickly to questions.
At first, I thought that CLOUDecision would not be able to provide all the products and services that they claimed they could at the price they were quoting. I was very skeptical and waiting for the "catch". As it turned out, there was no "catch" and we have been very happy with their product.
Leadership and Board of Directors

Dr. M. Razzak
President, Chairman of the Board

Brian Chirles
Director, Merrill Lynch/Bank of America

Kristy Powers

Director, Navy Federal Credit Union

Joanne Q. Heinrich

Director, Deutsche Bank

Greg Hale

Director, Delta Airlines
Get Compliant. Get Clarity. Get Lower Costs.
See for yourself how CLOUDecision helps you make clear risk management decisions.