CLOUDecision Commercial Real Estate is a consolidated platform which enables credit analysts to originate and underwrite all real estate related loan applications.
This comprehensive software includes commercial real estate loan origination, subject property rent roll, vacancy rates, property financials, NOI & NCF supportable loans, and borrower and guarantor financials. In addition, this platform allows individual loan stress testing.
Key Features: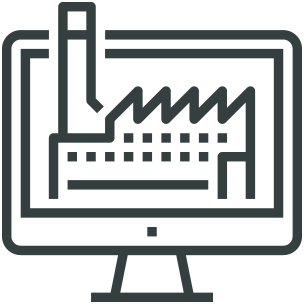 Provide comprehensive rent roll and property financial spreading

Create consolidated borrower and guarantor financials

Produce individual loan stress testing and analysis

Create ongoing CRE Credit Renewals and Reviews

Generate vacancy rate effects and interest & cap rates' impact on LTV and DSC

Produce all credit documents in just one click

Generate customizable Presentation Reports for Decision Makers

Complete application processing including expanded relationships with existing customers and identification of new customers

Comply with embedded exception management, policy reinforcement, collateral valuation and tickler tracking

Produce approval documents including automated credit memos, borrower(s) and guarantor(s) financials, rent rolls, property financials, committee approval documents and management reporting
Emial Us: info@cloudecision.com
Get Compliant. Get Clarity. Get Lower Costs.
See for yourself how CLOUDecision helps you make clear risk management decisions.