---
Software for Commercial, CRE, MarketPlace and Risk Management Analytics
In today's commercial lending world, risk management decisions must be smarter, more efficient and compliant without question. Enter CLOUDecision - the new way community banks and credit unions get compliant and the clarity they need for risk assessment.
CLOUDecision is the most comprehensive commercial loan origination, statement spreading and for all commercial underwriting software on the market today. Scroll down to learn more about our package offerings, then register to request a live demo today and learn how our SaaS can work for your bank or credit union.
---
PRO Statement Spreading
Designed to automate and manage the loan process, CLOUDecision Pro is a flexible, fully scalable solution that provides credit analysts, financial statement analysts, private bankers, experienced credit administrators and novices with a secure, convenient and efficient financial analytics tool.
CLOUDecision Pro allows users to spread and analyze comprehensive business financial analysis and produce balance sheets, income statements, ratios, reconciliations, cash flows, sensitivity analyses, what if scenarios, financial forecasting, and other documents necessary in financial decision making.
Key Features: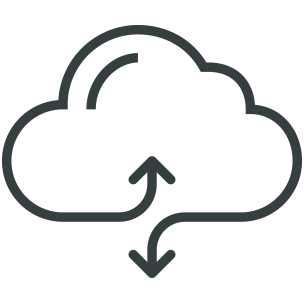 Create Financial Analysis Spreading in a simple, consistent format

Originate loans and access data from multiple locations

Produce cash flow statements and financial ratios at the touch of a finger

Encapsulate the company's financial history in an easy to use report

Provide Balance Sheet and Income statement analysis

Create on-demand lending and financial analysis
---
COMPLETE Commercial Loan Decisioning
CLOUDecision Complete is loan origination and loan review software which enables credit analyst to have the comprehensive workflow to complete from statement spreading to credit memo, narratives, board and committee memorandums, loan package and document generations. Cloudecision Complete has the most comprehensive rich functionalities including detailed financial analytical information, committee approval memorandums and enable risk-based commercial loan decisioning. CLOUDecision Complete gives financial institutions the ability to have a consolidated workflow in originating, managing, approving and booking commercial loans.
The workflow enables all types of loan origination, financial analysis, global cash flow analysis, board & committee approval memorandums, narratives and tickler exception management. With this commercial loan analysis software, users can manage their portfolio, establish and modify credit policy & covenants, manage collateral and generate multiple management reports. This streamlined process allows institutions to automate, integrate and share data internally allowing for demographics and borrower segmentation to be achieved from a single source. This financial statement analysis software makes managing customers and creating cash flow analysis significantly easier, simpler and efficient.
Key Features: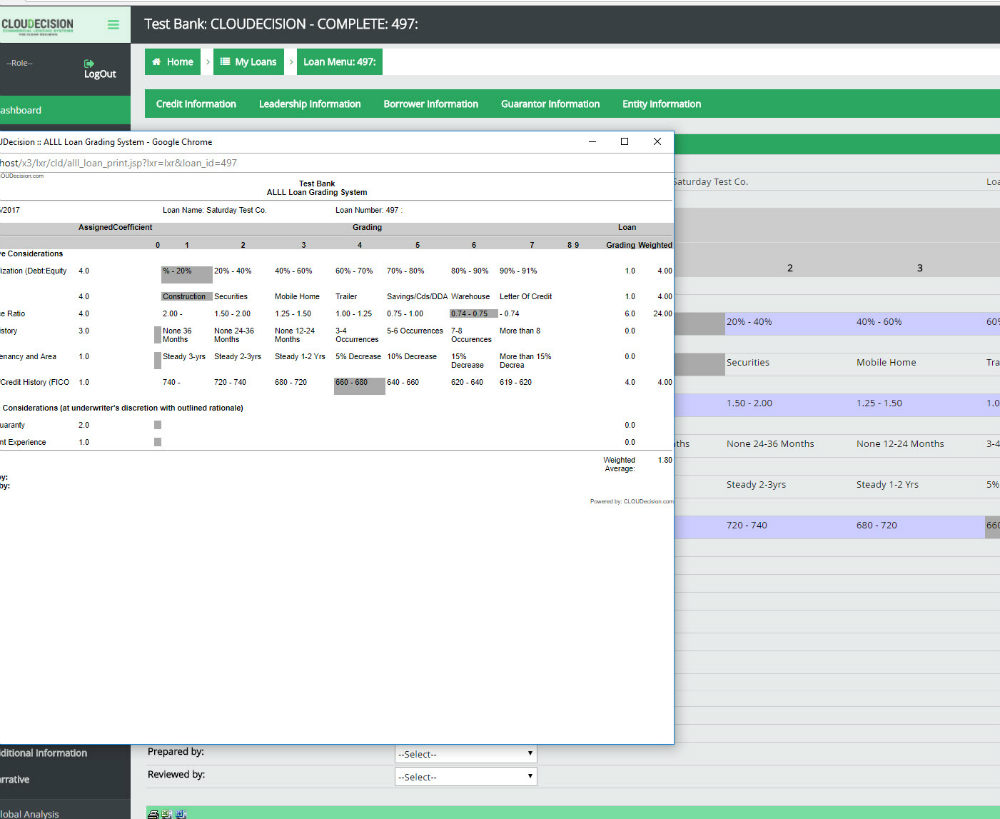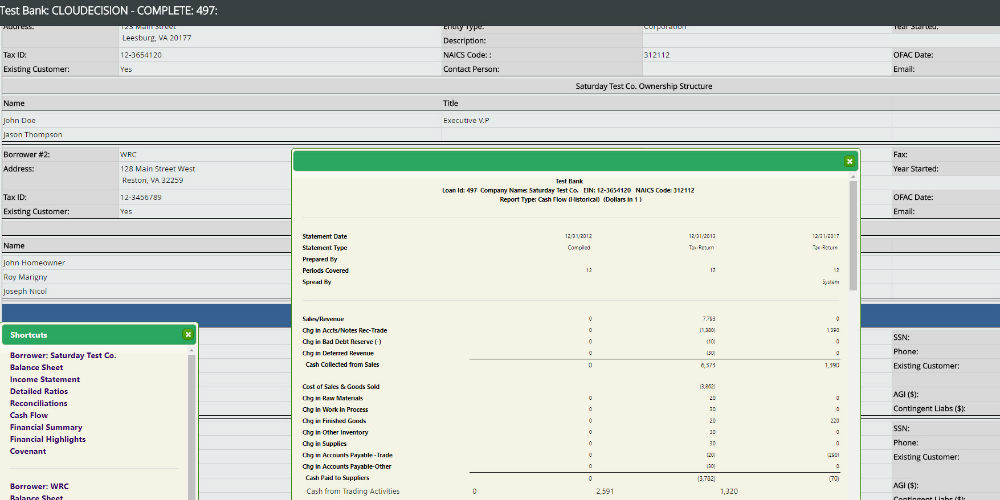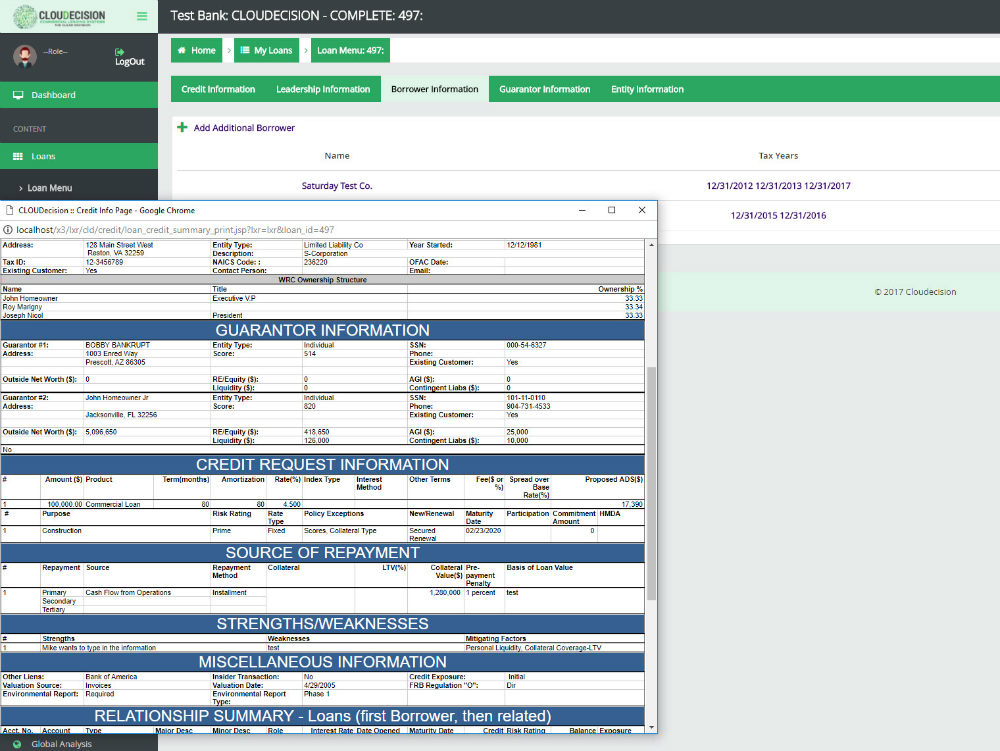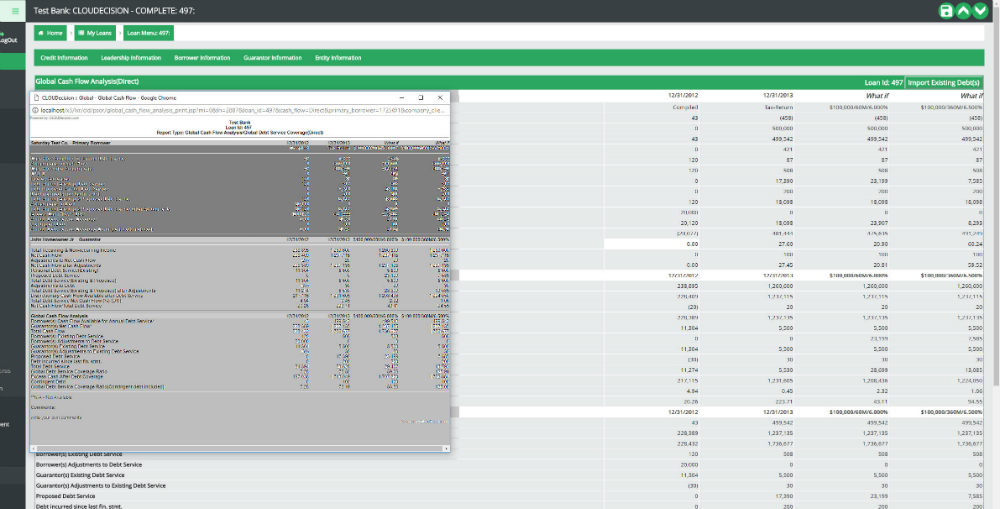 Complete application processing including expanded relationships with existing customers and identification of new customers

Comply with embedded exception management, policy reinforcement, collateral valuation and tickler tracking

Renew and Review Credit

Transfer (one click) data to document preparation systems

Perform credit analysis including business and individual financials, PFS, global financials and default risk management

Produce approval documents including automated credit memos, borrower(s) and guarantor(s) financials, committee approval documents and management reporting

Enable commercial loan servicing
Get Compliant. Get Clarity. Get Lower Costs.
See for yourself how CLOUDecision helps you make clear risk management decisions.