Deciding whether to implement Software-as-a-Service (SaaS) vs. traditional legacy software for assessing commercial loan risk should be based on several different factors. In addition to ensuring the software can perform the necessary operating tasks, it's important to evaluate both the actual dollar amount and the value proposition of each. When choosing which method to go with for your commercial lending system needs, expenses that are paid out-of-pocket are only one aspect that needs to be taken into consideration.
The Real Numbers
In most cases, the initial out-of-pocket expenses represent only a small portion of the true dollar amount spent on the software over an extended period of time. Additionally, there are a number of service benefits that legacy systems are unable provide.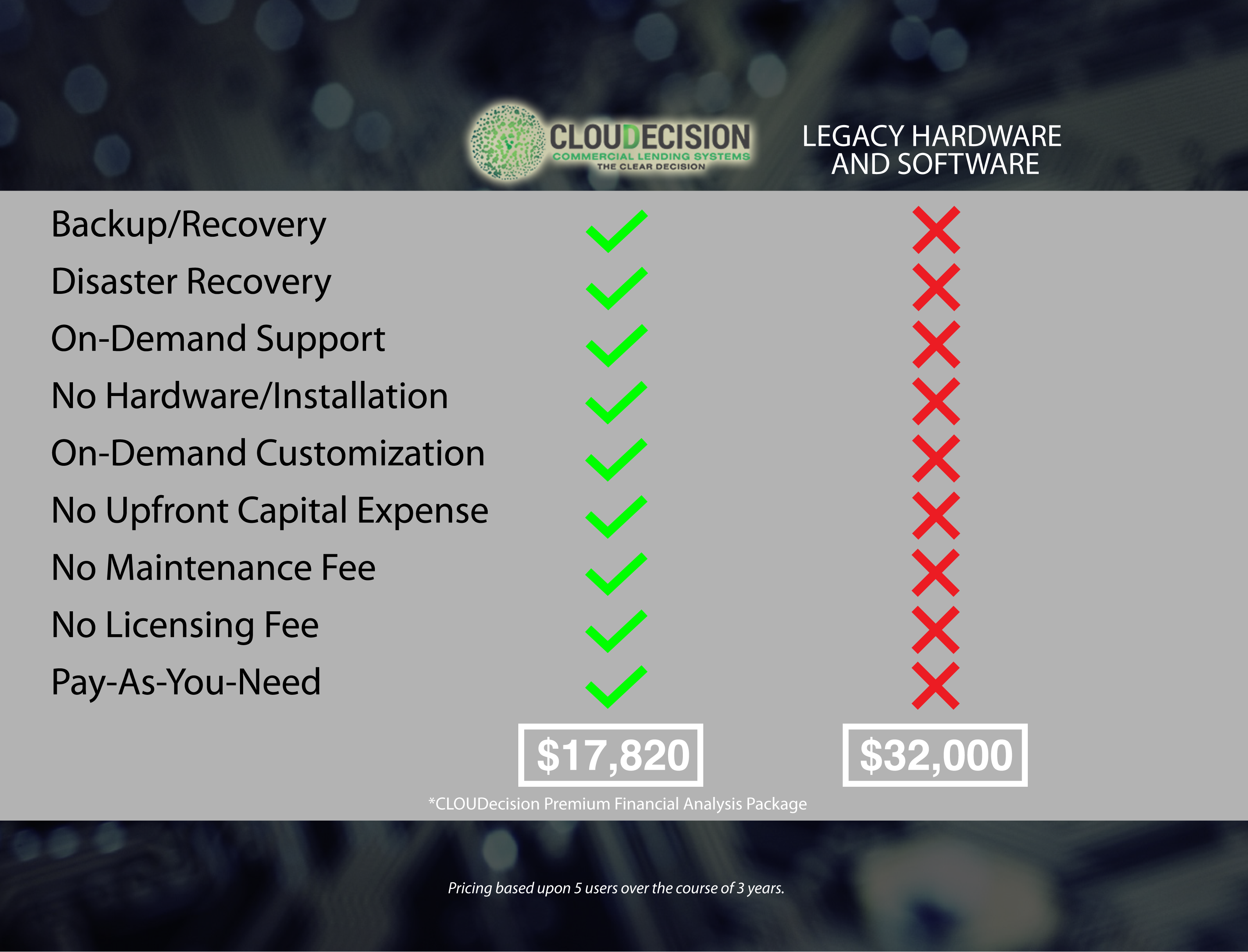 Traditional software that is deployed on-site often contains costs that are uncovered only as it is used over its lifetime. SaaS combines efficiency and transparency that makes it possible for banks and credit unions to enjoy the same benefits of their current tools at a fraction of the cost.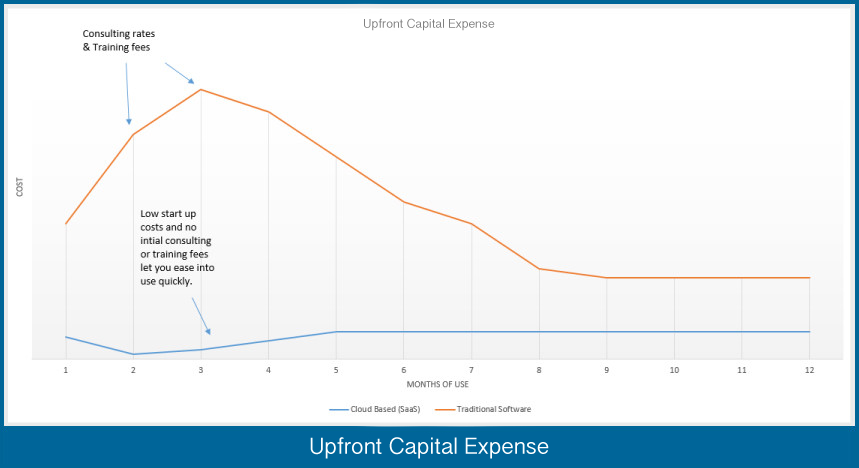 Additional Costs to Consider
Utilizing legacy software involves more than just its annual fees. Deployment means the software must be properly installed on the existing hardware. In some cases, hardware upgrades and customizations — at an additional cost — are necessary to take full advantage of the hardware's features. IT staff must be trained on installation, maintenance and implementation techniques.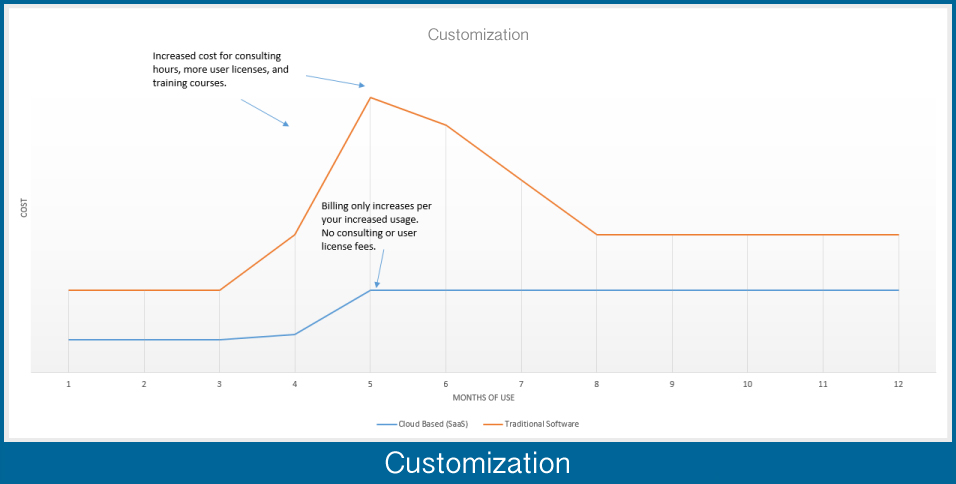 Cloud Deployment Benefits
Using SaaS, financial institutions can eliminate any of the aforementioned costs associated with implementing legacy software. Instead, the SaaS provider handles all aspects of the environment that allows for smooth operations of the system — both hardware and operational. For example, patches and upgrades are automatically delivered behind the scenes without your workflow being disrupted.
CLOUDecision offers secure, agile, and affordable SaaS solutions that focus on providing financial institutions with commercial lending solutions. Contact us for a 15-minute live demo and see how we can help your institution get compliant and clarity when assessing loan risk.